How can art be a catalyst for change in our relationship to nature? Play with us in this exploration through a day with cinema screenings and a local bioblitz! / Как изкуството може да бъде катализатор за промяна в отношенията ни с природата? Участвайте с нас в това изследване в рамките на един ден с кинопрожекции и местен биоблиц!
reskilling | adult education | vocational training | key competences | ecosystem services | educational guidance
Buzovgrad, Bulgaria
Country

Bulgaria
Practical information
When

Where

Languages

Bulgarian

Part of

Social media links
Description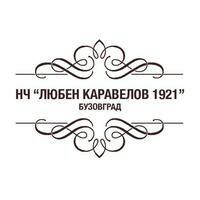 June 5th, 2023  4pm.
Screening of a selection of short movies, created by Erasmus+ volunteers of YDCMA Organization (Kazanlak) and Cultural Community Centre (Chitaliste) "Probuda-1921" - Koprinka village, exploring the ecology of our area, through the eyes