Cooperative banks, by their particular governance model and historical ties, are deeply rooted in the communities they operate in.
As such, they are extremely well placed to guide and support their clients, people and businesses, in their road to achieving sustainable models.
reskilling | adult education | key competences | skills anticipation and matching | green economy | New European Bauhaus | sustainable finance | green investment
Brussels, Belgium
Country

Belgium
Practical information
When

Where

Languages

English

Part of

Website
Description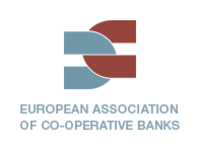 Presentation of different actions and programmes from EU cooperative banks. The idea is to show how different cooperative banks adapt their solutions to local contexts in order to support the transition toward more sustainable and fair societies.