Supporting green businesses as a way towards sustainable development. Creating synergies among green and social initiatives and establishing collaboration opportunities that impact local communities, enhance traditions, and contribute to a greener future.
green economy | green investment | ecosystem services | nature-based solutions

Wednesday 7 June 2023, 08:30 - 17:30 (CEST)
Country

Albania
Practical information
When

Wednesday 7 June 2023, 08:30 - 17:30 (CEST)

Languages

Albanian

Part of

Website
Description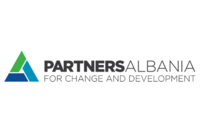 Exhibition of products & services of Green Social Enterprises supported over the years by PA.
Exchange of practices, discussion on establishment of further collaboration with SEs, financial institutions, supporters, CSOs and the wider community.