The challenges and opportunities of value chain emissions reduction, explained by enterprise business leaders and decarbonization experts. In this webinar you will hear from Kristian Rönn, CEO and Co-Founder of Normative, Maggie Buggie, COO of Normative, Dr. Alexander Schmidt, Head of Science and Climate Research at Normative as well as Chris Minter, Sustainable Sourcing Lead at Zurich Insurance Group and Matti Kahra, Senior Sustainability Specialist at Nordea. 
Registration will open in 2 weeks. You can register from 13 June 2023, 15:00 CEST, until 13 July 2023, 18:00 CEST.
key competences | green public procurement | green economy
Stockholm, Sweden
Country

Sweden
Practical information
When

Where

Languages

English

Part of

Website
Description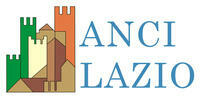 Businesses that implement significant decarbonization throughout their value chain will see benefits beyond simply mitigating these risks – they will secure competitive advantages including increased attractiveness to consumers, employees, and investors.
This webinar will include:
The role enterprises play in reducing emissions across the value chain.
Case study and best practices from Zurich Insurance Group.
A Q&A with enterprise business leaders and decarbonization experts.