Join us in discussing how skills underpin the sustainability transition of retail and wholesale in Europe.
Experts discuss how green skills can drive supply chain collaboration and develop a green mindset throughout the workforce to work toward a more sustainable future.
reskilling | adult education | vocational training | key competences | digital skills
Brussels, Belgium
Country

Belgium
Practical information
When

Where

Brussels Press Club

Rue Froissart 95, 1040 Brussels, Belgium

Languages

English

Part of
Description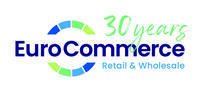 Join this seminar to learn more about retail and wholesale's efforts to drive sustainable transformation and what this means for employees. You will hear from industry experts on what skills are needed to make the sector more sustainable and satisfy consumer demands for sustainable solutions, and how its people can contribute by sharing that green knowledge or developing a green mindset.
McKinsey's Thomas Rüdiger Smith and Kathleen Martens will explain how the EU Retail & Wholesale sector could transform its skills and sustainability practices.
Manuela Geleng, Director for Jobs and Skills in the Directorate-General for Employment, Social Affairs and Inclusion.
Shannon Custard of Ingka Group.
Davide Rossi of Aires, the Italian Association of Specialized Appliance Retailers
UNI Europa's Annika Flaten.
Thomas Ravanelli, a Junior Achievement alumni, will share his insights on the future green workforce.