The Besòs river plays an important role in replenishing Barcelonese groundwater yet its high pollution is threatening not only aquatic life but also the drinking water supply.
The EU Horizon project UPWATER will test Nature Based Solutions to mitigate the pollution of the Besòs river & groundwater.
nature-based solutions

Monday 5 June 2023, 08:30 - 17:30 (CEST)

Barcelona, Spain
Country

Spain
Practical information
When

Monday 5 June 2023, 08:30 - 17:30 (CEST)

Where

Institute for Environmental Assessment and Groundwater Pollution

Carrer Jordi Girona 18-26, 08034 Barcelona, Spain

Languages

Spanish, English

Part of

Website
Description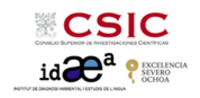 UPWATER project
objectives, partners, case study sites. Besòs river – role in groundwater recharge and contamination.
Nature Based Solution (NBS)
expected outcomes. Discussion of requirements, challenges & concerns related to the implementation of NBS