The Pays de la Loire Regional Council organises an INFO DAY on  LIFE programme dedicated to Pays de la Loire project partners. Let's discover the LIFE opportunities to develop environmental projects !
key competences | green economy | green infrastructure | ecosystem services | nature-based solutions | urban transport | urban habitat | EU Ecolabel | environmental standard
Nantes , France
Country

France
Practical information
When

Where

Hôtel de Région 1,

rue de la Loire 44966, Nantes 9, France

Languages

French

Part of

Website
Description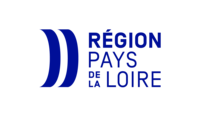 Morning :
Presentation of 2023 call expectations and LIFE rules of eligibility.
Sharing good practices and LIFE partners experience.
Afternoon :
Project ideas workshop per sub-programmes.