Cities and regions can lead green transitions if they take the full life cycle of the materials flow into account. Building on lessons learned from the LCA4Regions project, the workshop will explore impact-driven policy making and key skills to drive changes towards sustainable practices.
skills anticipation and matching | green public procurement | green economy | ecosystem services

Tuesday 6 June 2023, 09:30 - 16:00 (CEST)

Brussels, Belgium
Country

Belgium
Practical information
When

Tuesday 6 June 2023, 09:30 - 16:00 (CEST)

Where

Regione Lombardia - Brussels Delegation

Place du Champ De Mars, 1/3, 1050 Brussels, Belgium

Languages

English

Part of

Website
Description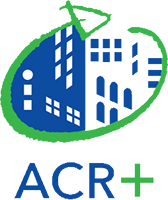 Policy makers, researchers & stakeholders will exchange on lessons learnt through LCA4Regions good practices, discuss future outlooks of impact-driven policy making and skills needed to drive cities and regions' green transitions.