Improve the level of knowledge of teachers in the field of SDG oriented on the topic of water, food and environment and the 2030 Agenda.
Right after this training, teachers will have a much greater amount of information and knowledge about SDG as well as their implementation in teaching.
vocational training | educational guidance

Friday 9 June 2023, 08:30 - 17:30 (CEST)

Novi Sad, Serbia
Country

Serbia
Practical information
When

Friday 9 June 2023, 08:30 - 17:30 (CEST)

Where

Antona Čehova 4

Edjšeg Cultural station, Novi Sad, Serbia

Languages

Serbian, English

Part of
Description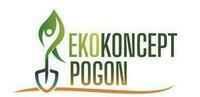 Part 1.Water in food production - environmental pressures and climate changes.
Part 2. Why shouldn't we throw away food and how is food waste related to water?
Part 3. Materials and exercises for students. The workshop will provide teachers with an expert.